23rd EUROPEAN AN-2 MEETING
11 - 14 AUGUST 2022
Airport Nové Město nad Metují (LKNM)
What is it about..??
The AN-2 meeting is an annual event, gathering Antonov AN-2 airplanes and their fans from Europe.
The meeting takes places in varying locations in Europe each year.
The 23rd European AN-2 Meeting starts soon.
After last meeting in 2021 in Germany we are happy to welcome the everyone at the Nove Mesto nad Metuji airfield (LKNM) in summer of 2022.
All fans of An-2 aircraft are invited.
All biplanes or radial engines planes are invited.
Thursday 11 August 2022
arrivals of the participants 12:00 - 22:00
Friday 12 August 2022
opening ceremony, joint flight as sightseeing tour for participants, route: Nové Město n/M. - Mladá Boleslav - Hradec Králové
Saturday 13 August 2022
group flight around local city as invitation for AIRSHOW (mass parachute jump, landing accuracy competition, Airshow, announcement of competition categories, hangar party)
Sunday 14 August 2022
departures of participants
what awaits us at this year's meeting
Upon arrival and after our welcome party on Thursday evening, we'll do a bit of culture and sightseeing during the friday. We will all fly together to Mladá Boleslav, where we will visit the local aviation museum and the museum of the Škoda Auto factory. After our excursion there will be a dinner end at local brewery.
On Saturday we will have an exciting day of flying and fun at our airport. A group flight followed by a precision landing competition, followed by a flying day at the local aeroclub. After the traditional "farewell" party with prize giving on Saturday evening, the crews will start their long return flights home.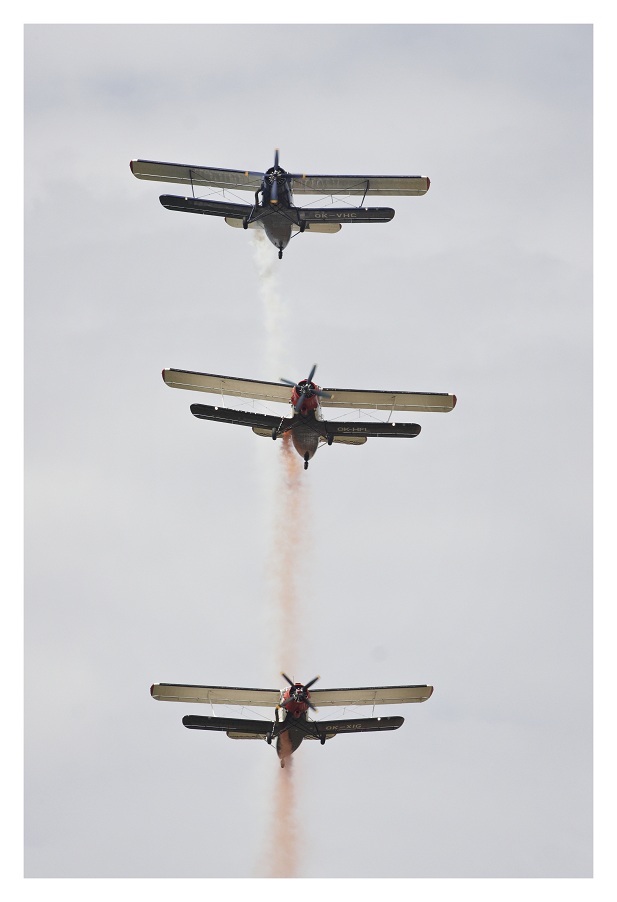 We're aviation ethusiasist.
with over 20 years of experience with legendary An-2 Operations
Application form
Here is a link to application form with all informations: CLIK HERE
Additional informations
ACCOMODATION:
The organizer provides accommodation in the airport camp. The campsite is equipped with toilets and showers.
Participants arrange their own accommodation at their own expense. The organizer will provide shutle services within 15 km from airport.
PRICE/FEE:
The entry fee for this year is set at EUR 80. This price includes full meals, gifts for the crews and admission to the provided tours.
FUEL:
There will be fuel provided by offical czech aviation fuel suplier. For actual prices see TWIN TRANS - PRICELIST
FLYING:
We plan to fly together on Friday, when this flight will serve as transport to our trip. Then we plan to fly together in formation around a nearby town on Saturday.
Contacts
CZECH: +420 602 144 141
GERMANY: +420 XXX YYY ZZZ
ENGLISH: +420 XXX YYY ZZZ
email: an2meeting@gmail.com